One of Galileo's key offerings is Public Regulated Service (PRS), which will provide secure, guaranteed position and timing for government users like security operations. At the Barcelona PMR Summit, GSA officials made the case for early adoption of PRS standards.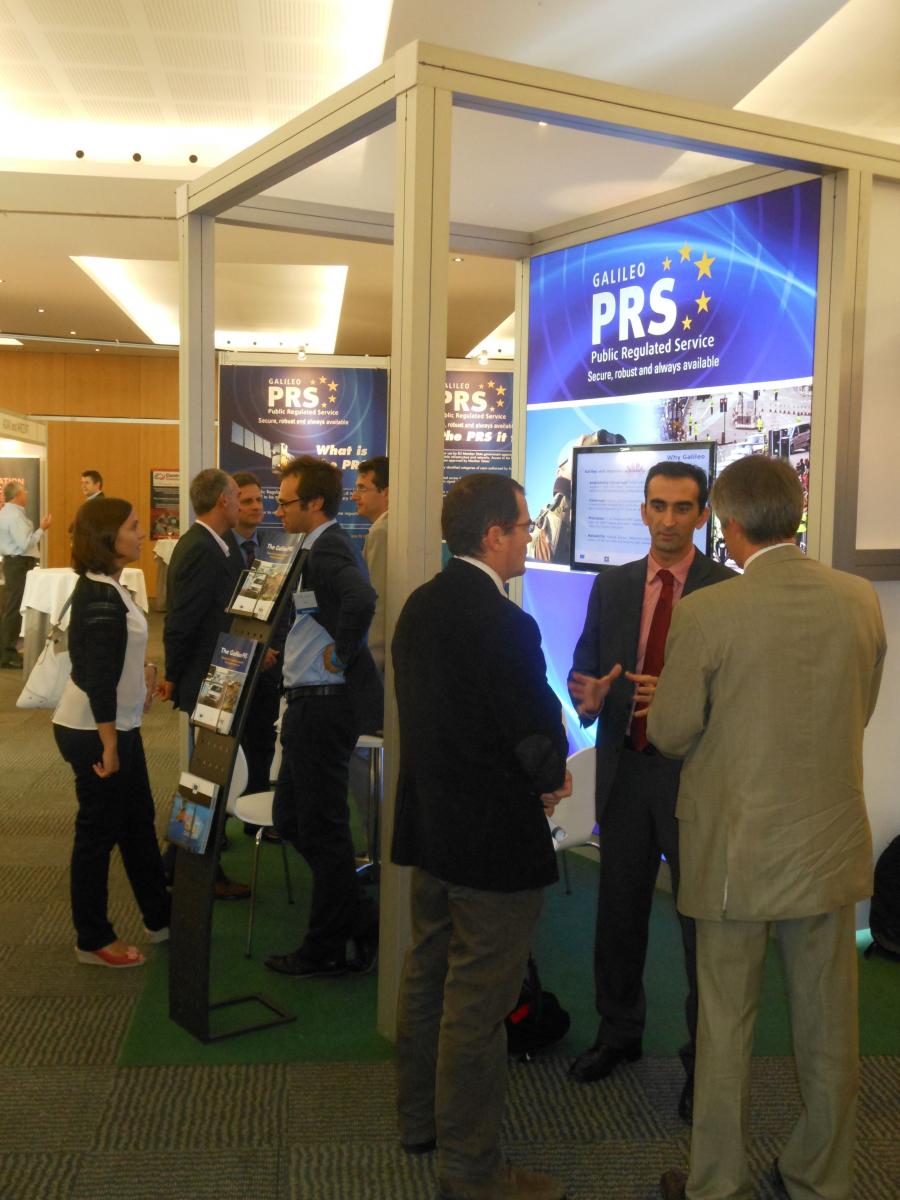 It will, said Xavier Bertinchamps, give Europe's public authorities "a robust, accurate and continuous position for their security operations," from police to border controls and humanitarian activities. Public Regulated Service (PRS), a unique Galileo offering, will add value to Europe's overall GNSS programme, said Bertinchamps, PRS Technical Officer at the European GNSS Agency (GSA).
Bertinchamps was speaking at an event for professional mobile radio (PMR), the September 17-19 PMR Summit in Barcelona, gathering users in areas like transport, utilities, emergency response, defence and civil contingency agencies.
Bertinchamps pointed out that GPS's widespread success has increased the use of and reliance on positioning, navigation, and timing technologies to support all kinds of civil applications. "Satellite navigation is about providing accurate positioning, but also about providing a secure, robust and reliable service at all times," he said. "PRS is designed to provide position and timing to specific users requiring a high continuity of service, with controlled access ensured by encryption of the ranging codes and data."
PRS is one of the five services offered by the Galileo, the others being the Open Service, the Search-and-Rescue Service, the Safety-of-Life Service and the Commercial Service. Access to PRS will be limited to users authorised by governments, and will be offered for use by groups such as police, coast guards and customs.
PRS and PMR links
Speaking at the PMR Summit, Bertinchamps pointed out that there was a large commonality between PMR and PRS. "Both are designed for critical applications; both have the same market, same users, and same security needs; and both use encrypted technologies," he said. "We want to raise awareness and we are trying to promote a crossroads between PRS and PMR. When you look deeper into details of architecture, you find things in PMR that help embed PRS transparently."
There is a need to ensure that key services, such as police forces and rescue and emergency services, continue to function during crises. PRS, with its robust encrypted signal, is a response to an increase in threats to infrastructures dependent on satellite navigation technology from a wide variety of malcontents, subversives or hostile agencies. Indeed, GNSS jammers are proliferating, boosted by low prices and even available do-it-yourself information. However, a major PRS driver is the robustness of its signal, which protects it against jamming and spoofing.
Business developers
Industry partners involved in developing PRS said the technology offered new prospects for civil authorities. Alessandro Ambri, who is in charge of Galileo PRS product management at defence electronics company SELEX Elsag (a Finmeccanica company), said he expected it to become more and more important for governments and individuals. "PRS is a technology of the future," Ambri said. "It offers a protected environment. Today, terrorists using relatively basic technologies can disrupt the current systems. With the advance of technology, spoofing is easy. But we can help prevent this as PRS is intrinsically protected through encryption. Protecting is expensive, but we are working on a simple, cost-effective way of providing this function. It is very exciting."
Andrea Scorzolini, who is the head of GNSS security at Telespazio, a Rome-based space services company, said that there was now a growing awareness of the opportunities. "There is a huge market and I hope we can create a lot of applications and provide services," he said, "The challenge now is to integrate different technologies, and to support the many applications that we expect to go with the services."
He was echoed by Gian-Gherardo Calini, the GSA's Head of Market Development, who forecast that resource location would surge over the next five years as the requirement for greater efficiency increases. "In 2020, there will be more than 2 million PMR devices, and two thirds of them will be handheld," he said. "But we need to engage industry to ensure the PRS technology is ready."
More information: