Careers at the European Union Agency for the Space Programme
At the European Union Agency for the Space Programme (EUSPA), we are looking for highly qualified professionals and experts ready to take up the challenges linked to the EU Space Programme and turn the EU space ambitions into a reality.
Join our team! EUSPA offers a stimulating multicultural and multidisciplinary environment, which promotes work-life balance and invests in people.
Application procedure:
Apply via the EUSPA e-recruitment portal for open vacancies listed below. When applying, please read carefully in each vacancy the paragraph regarding the application procedure as well as the EUSPA e-recruitment guidelines.
Please note that it is recommended to use Google Chrome to ensure all functionalities of the e-recruitment portal. Should you encounter any technical difficulties, please contact jobs@euspa.europa.eu.
List of extended reserve lists is available here.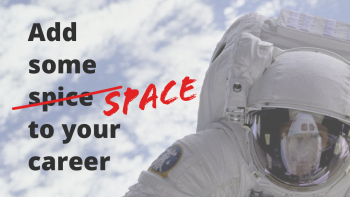 Current Job Vacancies for Temporary and Contract Agents
Dear users, due to technical maintenance the EUSPA e-recruitment tool will not be available on 28th May 2022 from 08:00 to 18:00. We apologise for any inconvenience caused.
IMPORTANT Corrigendum to the vacancy notices EUSPA/2021/AST/005, EUSPA/2021/AST/004, EUSPA/2021/AST/003, EUSPA/2021/AST/002, EUSPA/2021/AST/001, EUSPA/2021/AD/037, EUSPA/2021/AD/036 and EUSPA/2021/AD/035