The free data and services provided by the EU Space Programme will be a key enabler of Europe's energy transition.
The EU's energy dependence is becoming more complicated over the last months, so the EU has no choice but to look for new means of securing its energy supply.
But energy independence shouldn't come at the cost of the climate. Which is why any decision relating to energy security must be aligned with meeting the EU's goal of becoming climate neutral by 2050.
How do you strike this delicate balance between energy sovereignty and climate neutrality?
Renewable energy is one answer.
Today, approximately 22% of the EU's energy comes from renewable sources. The REPowerEU initiative seeks to not only more than double this, but to do so in just a few years' time.
Unfortunately, no 'magic switch' can flip to go from our current fossil fuel-based energy system to one based on renewables. But what we do have is EU Space.
From choosing the best location for wind turbines to understanding how dust storms might impact solar energy production, the EU Space Programme will be a key enabler of Europe's energy transition.
Synchronising smart grids
Speaking of supplying the grid, the smart grids that will carry the renewable energy from source to switch will be based on the solid and robust synchronisation provided by GNSS. Specifically, these grids rely on GNSS clocks as a time reference, with atomic clocks serving as a backup in case of an outage.
To reduce the risk of outages, it is critical that the GNSS signals used for smart grid timing be resilient against interference. Here, not only does Galileo offer grid operators increased accuracy and robustness, the forthcoming Open Service Navigation Message Authentication (OSNMA) will add an extra layer of protection.
Add to this GNSS receivers' comparably low cost and the fact that they can be easily implemented into a grid to enable real-time automatic control, and it's easy to see why Galileo is becoming the go-to-solution for smart grid operators.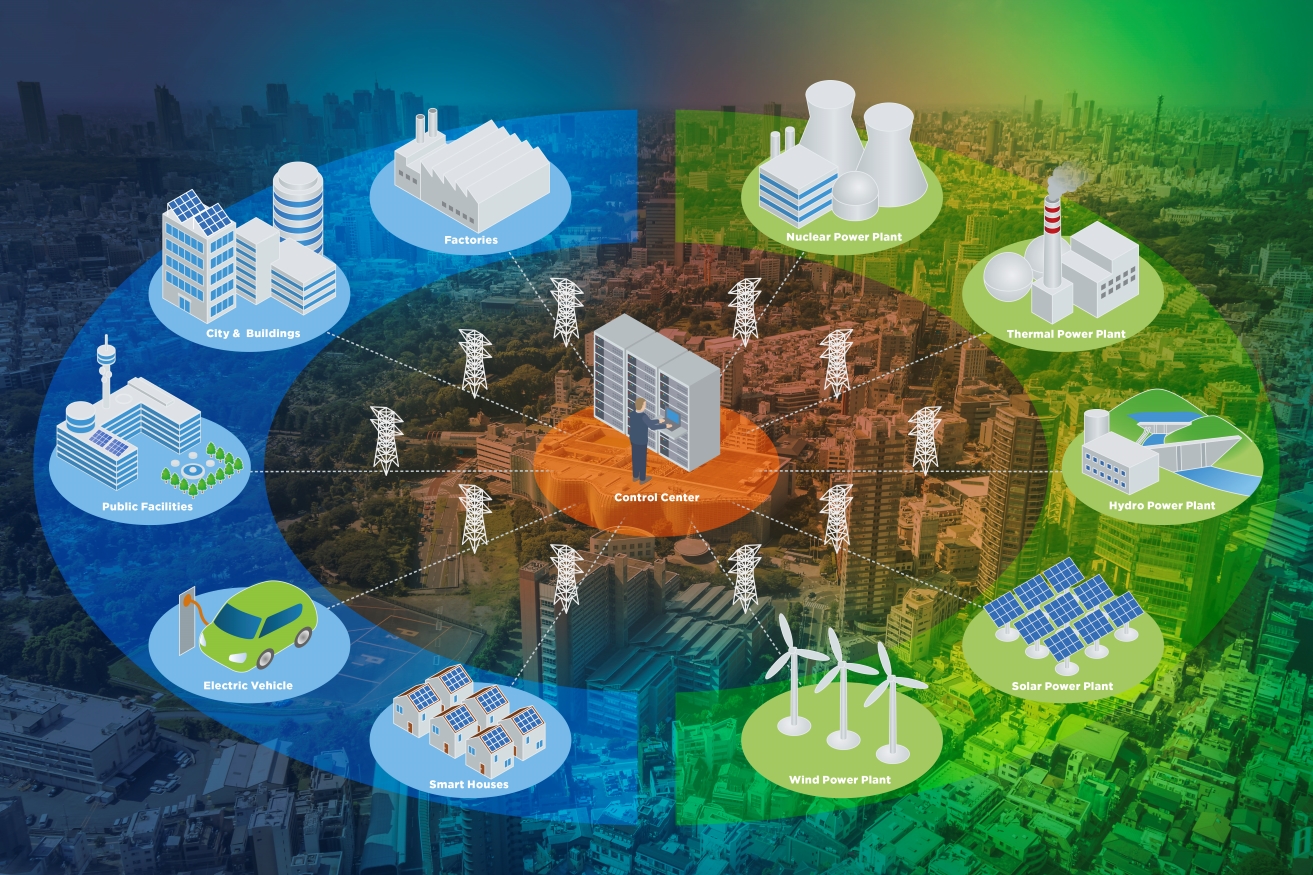 The accuracy and robustness of Galileo and the added layer of protection that will be offered by the OSNMA, means that Galileo will be the go-to solution for smart grid operators.
Using GNSS to maintain renewable infrastructure
GNSS will also play a role in maintaining renewable energy infrastructure and smart grid systems. That's because the precise positioning services offered by Galileo and EGNOS, together with the latest developments in computer vision-aided navigation, enable the use of unmanned aerial vehicles (UAVs), or drones, to efficiently, effectively and safely inspect renewable energy infrastructure – which is often located in difficult-to-reach and remote locations.
Drones are already used to remotely detect solar panel hotspots, which can reduce power generation, and inspect wind turbine structures. With the recently launched Galileo High Accuracy Service (HAS), this capability will become even more efficient and widespread.
Using images provided by Sentinel satellites, these GNSS-enabled drones can also be used to inspect and predict landslides. Operators can use this information to monitor critical infrastructure. They may even be able to use it to conduct preventative maintenance, essentially fixing a problem (e.g., shoring up a potential landslide area) before it has a chance to cause damage.
Selecting the right site for renewable energy infrastructure
Power plant owners want to know where the best place to invest their money is. Thus, choosing the right location for renewable energy infrastructure is a key prerequisite to efficient energy production, and EU Space data makes finding the optimal site easier.
For example, using information gathered from Copernicus' satellites and atmospheric models, the Copernicus Atmosphere Monitoring Service (CAMS) produces global irradiation models that the renewable energy sector can use to make informed decisions on where to best place solar panels.
Copernicus data can also be used to optimise the location of wind turbines. According to an article published by Observer, the Copernicus news service, by providing consistent, quality-controlled information about Europe's past, present and potential future climate, Copernicus, and in particular the Copernicus Climate Change Service (C3S), has emerged as the tool of choice for selecting the right site for wind turbines.
Efficient operations and energy production
Once a site is selected and built, the next step is to get it up and running. But this is easier said than done, as plant and grid operators face several challenges unique to the renewable energy sector. Amongst these are constantly changing meteorological and atmospheric conditions, which can cause fluctuations in energy production.
To illustrate, consider the offshore windfarms that dot the coasts of countries like Belgium, Germany, Spain and Portugal. In order to optimise their operations, these energy companies rely on high-quality information about wind variability – information that is made freely available via C3S. Likewise, solar plant operators depend on CAMS aerosol forecasts to better anticipate dust storms, which allow them to take steps to prevent UV-blocking dust from accumulating on their photovoltaic panels.
Energy producers also rely on Copernicus data to accurately estimate the amount of energy they will be able to generate. For example, grid and plant operators can leverage data on the availability of solar, wind and other resources to more accurately determine which supply is likely to be more abundant. Independent producers use this information to commit how much energy they can supply to the grid, while Transmission System Operators use it to balance supply and demand.
Energy sovereignty and climate neutrality can go together
With the support of the EU Space Programme, which was conceived as a means of advancing European autonomy in space, we can build the autonomous renewable energy system that will power an energy independent and climate neutral future for Europe.
"Today's energy crisis has a major impact on EU citizens and businesses" concludes EUSPA Executive Director Rodrigo da Costa. "However, at EUSPA we want to leverage the free data and services provided by EU Space to directly benefit EU citizens, by supporting renewable energies and improving management of grids."
Media note: This feature can be republished without charge provided the European Union Agency for the Space Programme (EUSPA) is acknowledged as the source at the top or the bottom of the story. You must request permission before you use any of the photographs on the site. If you republish, we would be grateful if you could link back to the EUSPA website (http://www.euspa.europa.eu).